4th International RREUSE Conference: A deep dive into the trends and opportunities of digitalisation for social enterprises active in the circular economy.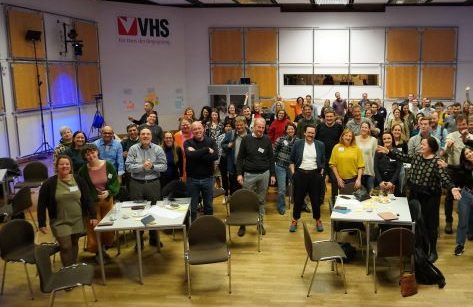 Close cooperation on harnessing digital trends across the social enterprise community was at the heart of discussions at RREUSE's 4th International Conference on the digital era of social enterprises active in the circular economy. November 16th and 17th 2022 found over 100 enthusiastic participants in Vienna for the highly anticipated event.
This edition of the conference, which was organised in collaboration with our Austrian member RepaNet, explored the trends and opportunities that digitalisation and new technologies can present for social enterprises. Now, more than ever, it is imperative for the sector to embrace digital tools and to come together to discover new opportunities and learn from each other's experiences.
The specialised sessions provided the ideal space for connections to be developed, and for feelings of empowerment, growth, and ambition to flourish. Each day featured keynote speeches that set the tone for the event, and encouraged participants to listen to others' experiences and take valuable lessons from people who might be active in a different field, but are just as dedicated to making a change in favour of the social economy and the circular economy.
The RREUSE team would like to warmly thank all speakers and participants, as well as our sponsors and partners for their support and generous contribution to making our event possible and elevating the experience: IDEA-X, Erste Group, City of Vienna, Austrian Federal Ministry for Climate Action, Environment, Energy, Mobility, Innovation and Technology, Volkshilfe, and Trash_Design.