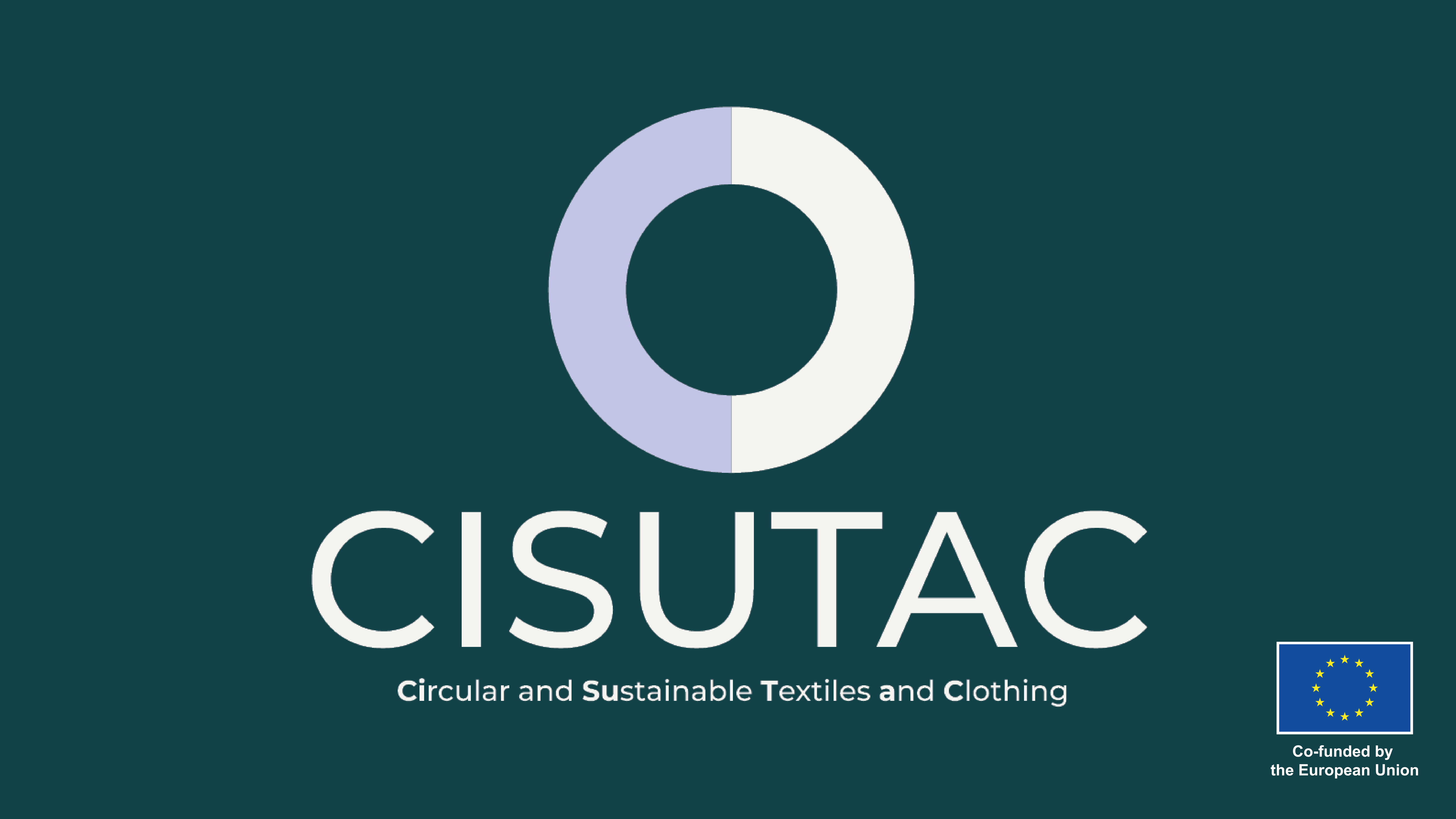 CISUTAC (Horizon Europe)
09/2022 – 01/2026
The production and consumption of textile products continue to grow, together with their impact on the environment, due to a lack of reuse, repair and recycling of materials. Quality, durability, and recyclability are often not being set as priorities in the design and manufacturing of clothing. CISUTAC aims to remove current bottlenecks in order to increase textile circularity in Europe. The objective is to minimise the sector's total environmental impact by developing sustainable, novel, and inclusive large-scale European value chains.
RREUSE Project manager:
Marie-Jeanne Gaertner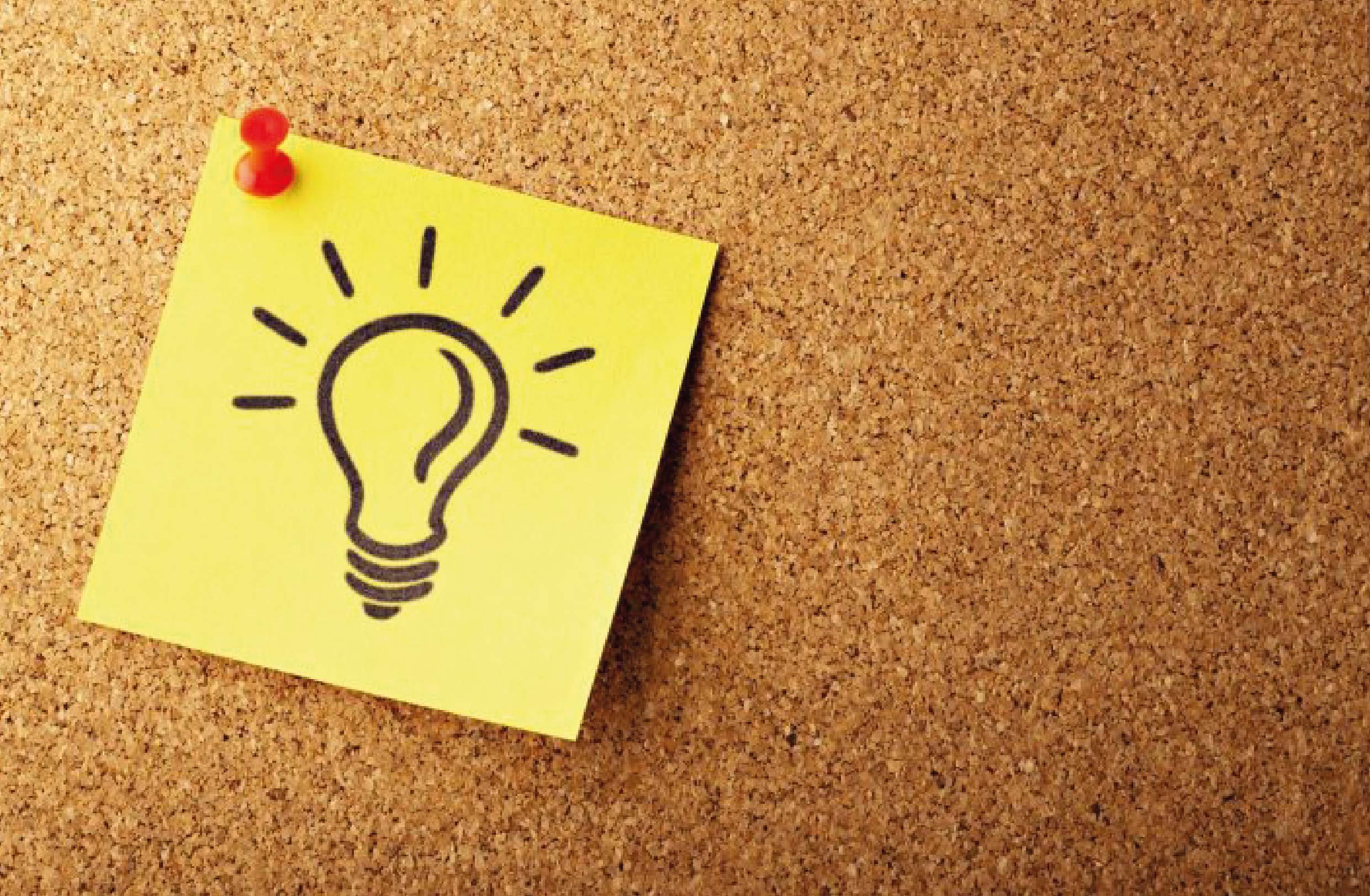 BuySocCirc (COSME)
07/2023 – 12/2024
The BuySocCirc project aims to incentivise, support, and accelerate social circular enterprises' access to private procurement and buy social engagements, further fostering mutual understanding between both parties and generating higher social and environmental impact. The project will produce a series of case studies showcasing successful B2B partnerships between social circular enterprises and mainstream businesses in each partner country. These case studies will serve as valuable models for replication or scaling up. The findings from these studies will culminate in recommendations highlighting the key success factors and identifying the barriers to cooperation between private and social enterprises.
RREUSE Project manager:
Frederick Ryan Wallace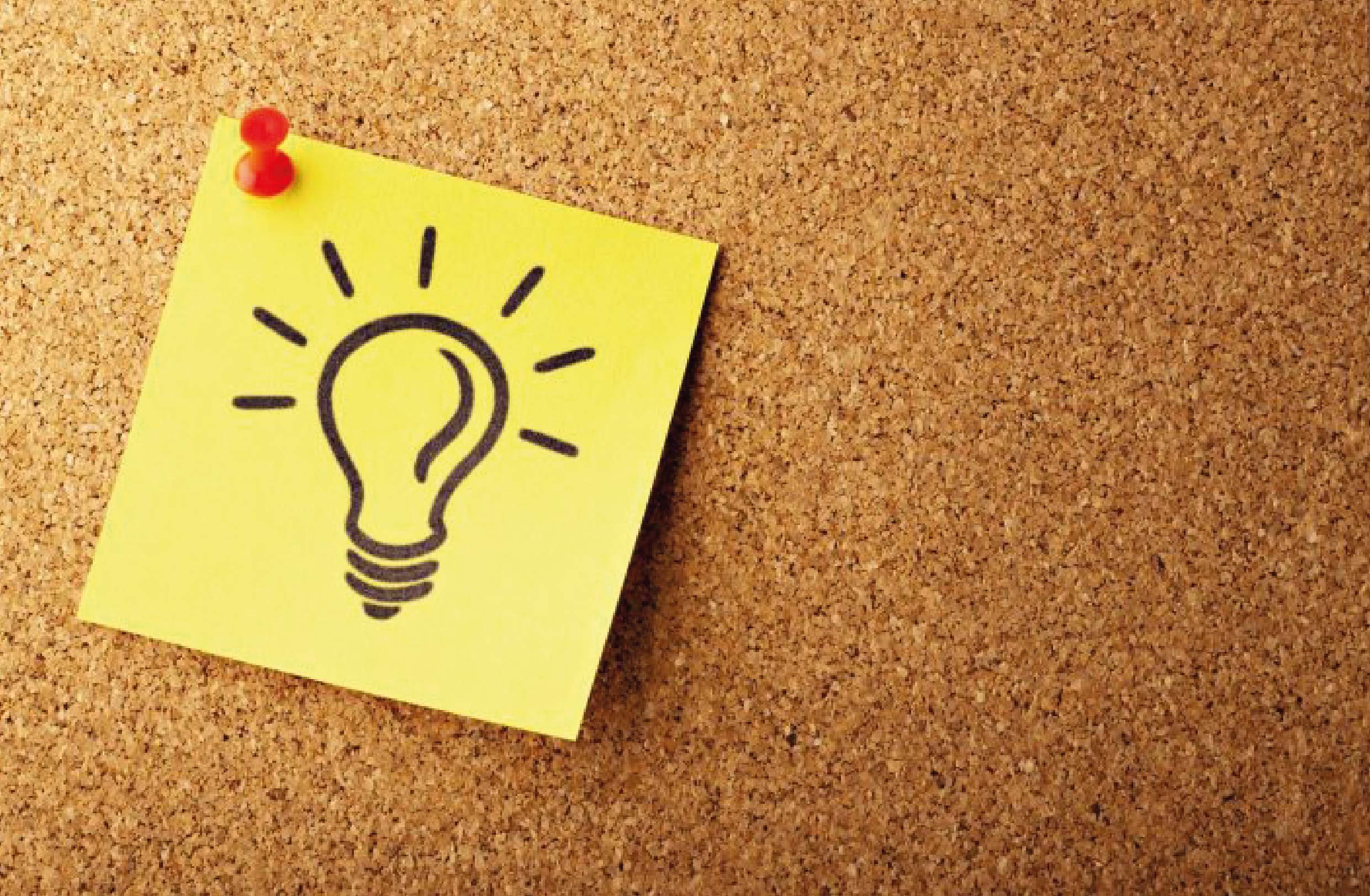 DigiSocCirc (ESF+)
10/2023 – 10/2024
The DigiSocCirc project aims to support, optimise, and accelerate social circular enterprises' active role into the digital era, furthering their social and environmental impact. The project partners will jointly discuss main trends, threats and opportunities, with the goal to identify training needs that increase skills and employability in the sector. Roadmaps for circular and social enterprises will be developed to embrace digital tools, provide training in digital skills and scale their impact. The project places a strong emphasis on fostering inclusiveness and fairness of the twin green and digital transitions.
RREUSE Project manager:
Frederick Ryan Wallace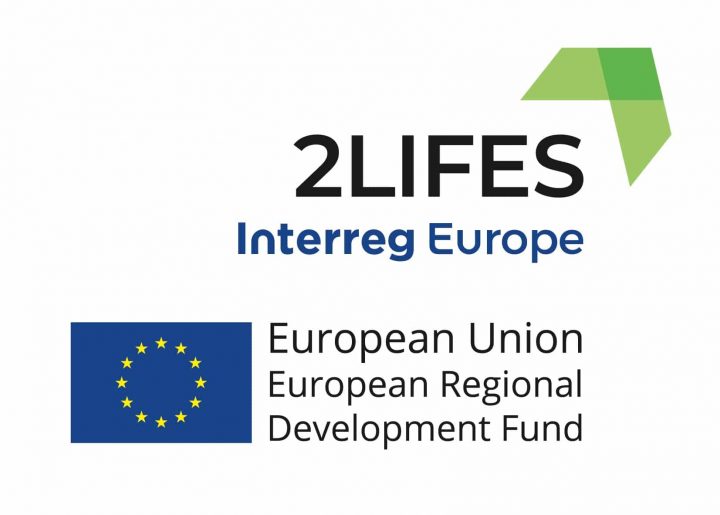 2LIFES (Interreg Europe)
08/2019 – 01/2023
The Interreg project 2LIFES will serve as an instrument to help boost re-use through public policies. Unlike previous waste prevention projects, 2LIFES focuses exclusively on re-use and more specifically on re-use activities promoted by public administrations – something pending as it is usually promoted by the third sector.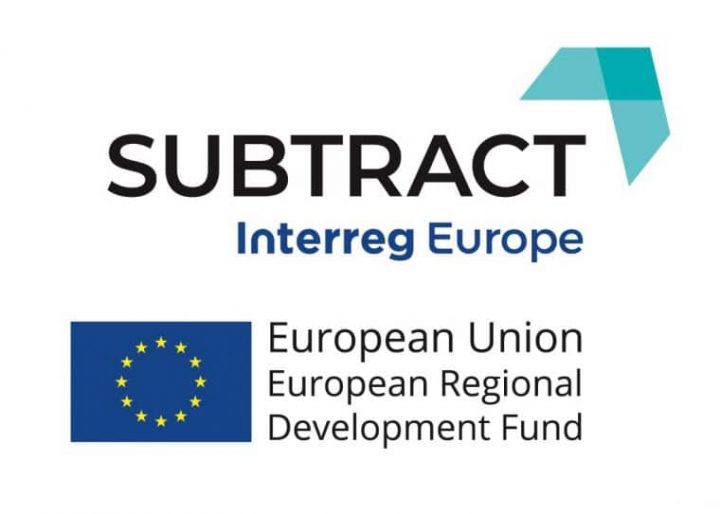 SUBTRACT (Interreg Europe)
08/2019 – 01/2023
The Interreg project SUBRACT aims to identify the conditions for re-usecentres to become economically, socially and environmentally sustainable (whilst reducing the quantities sent to landfill). SUBTRACT will provide policymakers with concrete indications on how to enhance economic sustainability and competitiveness of re-use centres as SMEs. SUBTRACT will improve the know-how on traceability and on access to the waste streams to sort out potentially reusable goods and materials. SUBTRACT will identify ways of increasing the visibility of re-use centres and approachable for citizens, be it for the supply be it for the demand of reusable goods.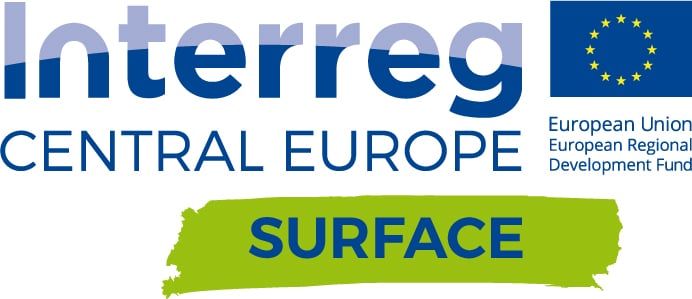 SURFACE (Interreg Central Europe)
07/2017 – 06/2020
SURFACE improves environmental management and quality of life in urban areas through promoting re-use. The project identified and established re-use oriented services in the pilot regions and connected them in 'Smart Re-use Parks', integrated into local waste prevention / management strategies. Concrete pilot activities were carried out in Austria, Italy, Germany, Poland and Hungary. In Slovenia, Croatia and the Czech Republic feasibility studies and policy recommendations were delivered. SURFACE involved partners with different starting positions, supporting mutual learning, innovation and spreading of know-how to further regions.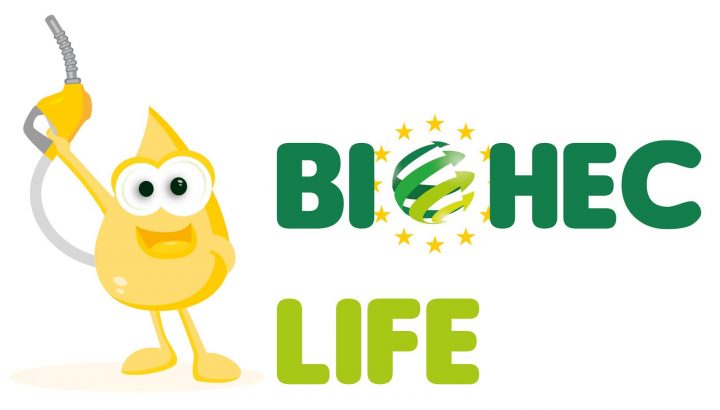 BIOHEC-LIFE
12/2016 – 12/2019
BIOHEC-LIFE aims to produce competively-priced advanced biofuels derived from used cooking oils. This technical progress will provide locally-produced biofuel to the French local authorities' public transport fleets. The economic, social and environmental model of the production chain will be assessed in the city of Lille and Nord-Pas-de-Calais-Picardie region, and replicated in further French and European territories. The project is led by a social enterprise GECCO that is active in collection and recycling of used cooking oil.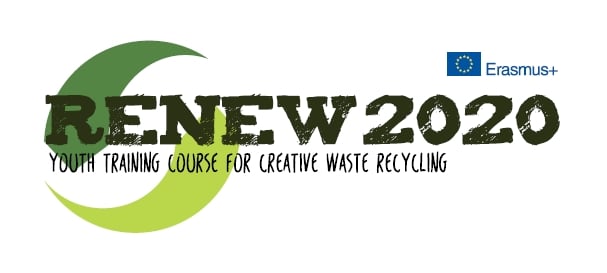 RENEW2020 (Erasmus+)
09/2016 – 03/2018
"Youth training course for creative waste recycling". The project promotes and supports the development of specific and professional skills of Youth in the Green Economy and Up-cycling sector, creating a strategic partnership between European organizations with specific expertise in the field of youth training, auto-entrepreneurship, design creativity and waste management.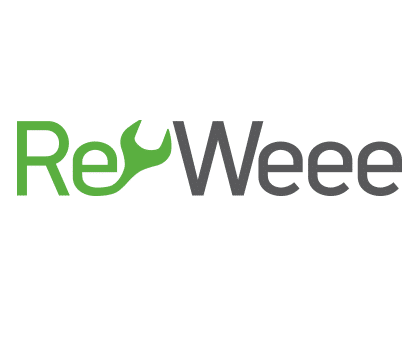 ReWEEE (LIFE+)
01/2016 – 06/2019
The ReWeee Project aims to prevent the creation of Waste Electrical and Electronic Equipment (WEEE). In order to achieve this objective, two WEEE sorting and re-use centers will operate for the first time in Greece, in the wider area of Athens and Thessaloniki. The core activity of those centers is the collection, the storage and the sorting of WEEE depending on their condition and then their preparation for reuse or treatment.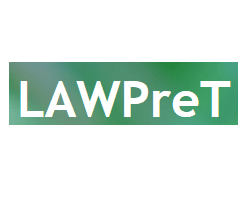 LAWPreT (Erasmus+)
09/2014 – 08/2016
LAWPreT is a project which seeks to provide waste prevention training to local authority employees in Greece, Cyprus and Slovenia. Key Action are cooperation and innovation for Good Practices.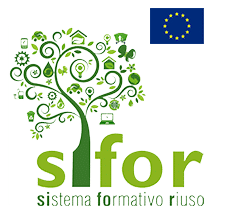 Sifor (Lifelong Learning Programme)
10/2012 – 09/2014
The aim of the project is to transfer to and disseminate in Italy and possibly in other partner countries, an innovative training system designed in France for the development of a new job profile, the so-called "Waste valorisator" within the broad context of social economy. The Valorisator should be an expert in the waste prevention / management / recycling / reuse chain, able to select items / materials that can be recovered and reused, before becoming waste, and to start all the processes needed to revitalize and relocate them on the market.
LOWaste (LIFE+)
09/2011 – 06/2014
The project will develop a local waste market in Ferrara for second-life products with the direct engagement of the local community, in particular social cooperatives already active in this field, public bodies, local businesses and citizens.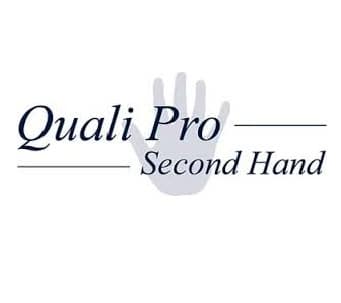 QualiProSecondHand (Leonardo)
Stage I 2006/2008 - Stage II 2009/2011
Two-part project aims to fully investigate the second hand sector with the support of vocational educational research instruments by way of detailed sector analysis, case studies and expert workshops. The main focus of the first stage was to analyse the specific requirements of people engaged in the sector. The second stage focused on the identification of parameters to promote the professionalisation of the sector, best practice solutions and the analysis of existing network and operating structures.
Analysis of the Second-Hand Sector in Europe
The Qualiti-ES project
What is quality management in the social economy? What is its importance? What is particular to quality management when applied in the social economy? The terms quality and quality management cover a broad range of domains. Is our product good? What is the effect of our production on the environment? Our employees, are they satisfied and motivated? Do we have a professional overall management? On the basis of these questions and convinced of the importance of quality management, RREUSE decided to make made an inventory of the quality systems in use with its members, why these are used and what the effects are.
Quality manual for re-use/recycling social enterprises (in English, French, Dutch)
Report of the Quality management Inventory amongst RREUSE members
Recycle-SET (Leonardo)
Recycle-SET project focused on facilitating adaptability, encouraging entrepreneurial approaches and enabling sustainability in recycling social enterprises through the development of three specific modular training programmes that focused on developing competencies for managers of social enterprises. The three training subjects were textiles, WEEE and social aspects.